Gear Box Automatic Assembly Production Line
Gear Box Automatic Assembly Production Line

The whole line adopts circular rail way transmission, it has simple structure, convenient operation, the characteristics of a total of 20 points, 17 completed wave box assembly process, to achieve automatic wave box assembly process (artificial only auxiliary vibration plate and motor feeder added material), production line UPH in 600-800 PCS/H, the equivalent of about 20 people of output capacity, greatly improving the production efficiency of the factory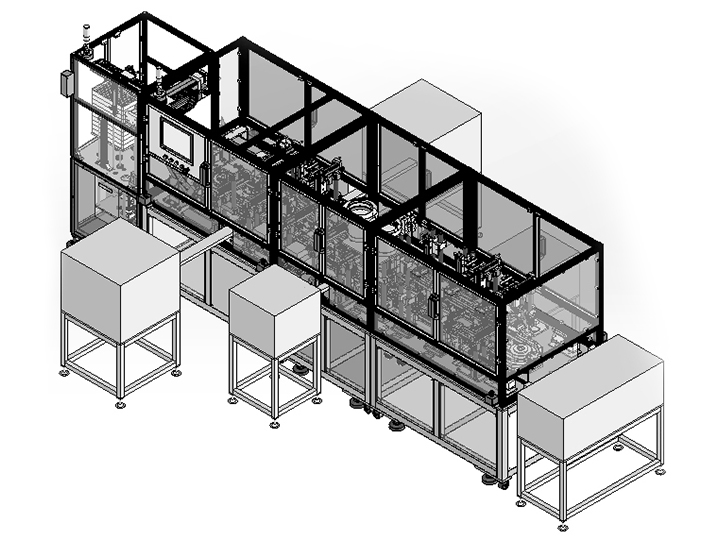 1. Annular track design, each station is close to the periphery of the equipment, which is convenient for equipment maintenance and is conducive to operators' quick detection and treatment of faults.

2. Reasonable structure arrangement, high operation efficiency, strong equipment stability and low failure rate.

3. Fully arrange the operating space of the equipment according to ergonomic principles.

4. Modular design is adopted to facilitate debugging and installation.

5. The maintenance cost is low, and the wearing parts are basically bearings, belts, etc., which can be replaced quickly.

6. The equipment has completed a total of 17 processes, greatly saving labor costs and increasing output.

7. The device has door opening and stop function.

The automatic assembly line of wave box is mainly used in the assembly of motor gear reducer of household sweeping robot. It adopts annular guide rail, which is easy to operate and can save a lot of manual assembly, and provide production capacity and reduce cost for enterprises