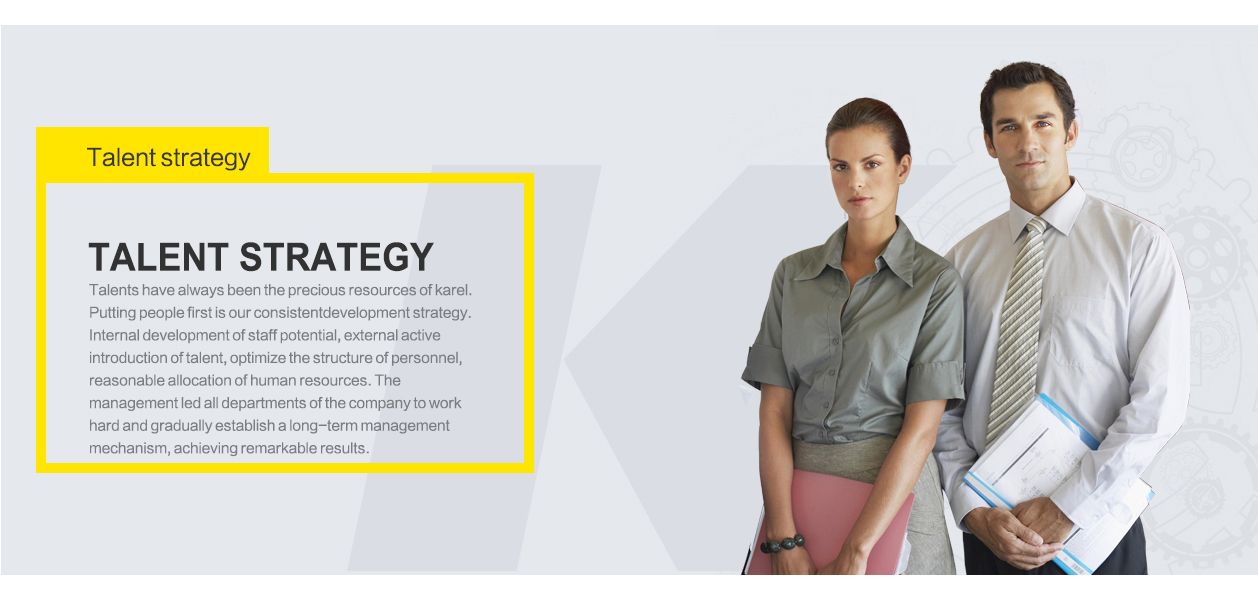 Our human resource policy is to love talents, recognize talents, and use talents. The cooperation mechanism, incentive mechanism, and competition mechanism are the important contents of our human resource management. Guangdong karel robot co., ltd. is people-oriented, attaches great importance to and earnestly implements staff training and training, the training system includes induction training, professional and technical training, basic quality training and management training, with a standardized technical training process framework and high-quality lecturers. In addition, the company attaches great importance to the investment and long-term development in training, including timely understanding of advanced training concepts at home and abroad and actively and targeted introduction, so as to facilitate timely help for the growth of employees.
Through the daily and annual assessment of employees, the assessment results are linked to the salary, post adjustment, training and development of employees, and the employment mechanism with ability up and down, ability in and out, and enterprise self-restraint is established, realizing the optimal allocation of talents in each post of the company. Through the establishment of a good employment mechanism, create a variety of advantageous environment, expand the internal training and follow-up education development space, continue to absorb and cultivate talents, to realize the self-value of employees.
The employment mechanism of karel is flexible, and it is bold to promote and appoint young talents. The talent team is always full of vigor and vitality, and the backbone team is young with high quality. In terms of the career design of employees, the company provides three types of channels for the development of technology, management and business, and the multi-channel parallel mechanism provides a broader development prospect for professionals.