On December 30, 2016, the Guangdong Provincial Economic and Information Technology Commission publicized the 2016 strategic emerging industry backbone (cultivation) enterprises (intelligent manufacturing field) in Guangdong Province. Among them, Guangdong Karel Robot Co., Ltd. is the only robot in Zhongshan City. The high-end equipment manufacturing enterprise was successfully declared and won the "Guangdong Province Strategic Industry Key Enterprise" in 2016.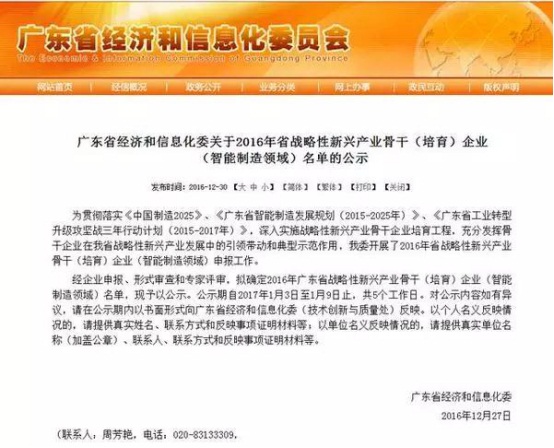 "Guangdong Province's Strategic Emerging Industry Key Enterprise" is implemented by the Guangdong Provincial Economic and Information Technology Committee. It aims to give play to the role of key backbone enterprises in the development of strategic emerging industries, and to promote industrial restructuring and economic development. The work of change. The publicity of the intelligent manufacturing field, 18 units won the title of backbone enterprise, 17 companies were assessed as cultivation enterprises, and the scope of cultivation and identification is the research of related technologies and products of key development areas of strategic emerging industries in our province. Development, production, and development have begun to take shape, and have domestic and international leading enterprises in this field.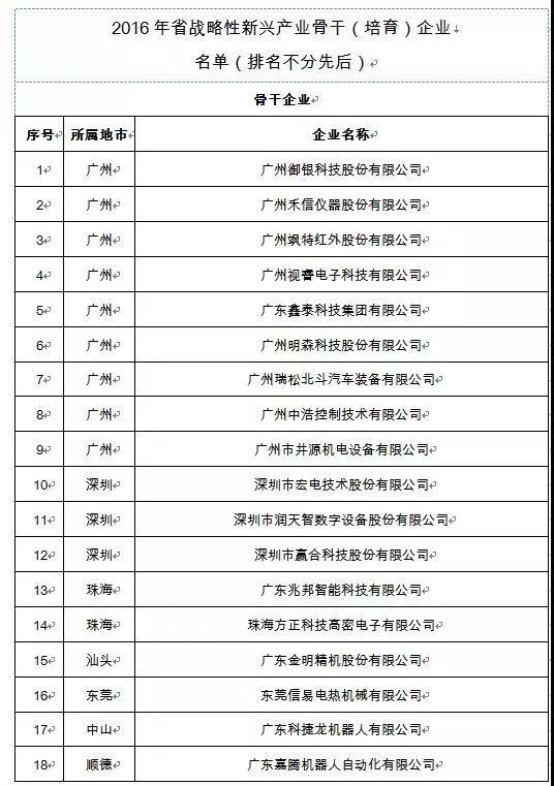 According to the spirit of the document "Guangdong Province Strategic Emerging Industry Key (Cultivation) Enterprise Certification Implementation Plan", the government will give priority to the relevant national ministries and commissions to obtain the national key special projects and key plans for enterprises that have obtained the qualifications of the provincial strategic emerging industry backbone enterprises. And special funds, and provide relevant support and services for corporate finance.
This title has proved that Guangdong Karel Robot Co., Ltd. has outstanding performance in terms of management specifications, enterprise scale, industry status, innovation ability and profitability, and affirmed the company's leadership and industry-driven potential in the field of robotic intelligent manufacturing. It will help the company to further promote independent innovation and technological improvement, lead the development direction of the industry, and continuously enhance the company's industry competitiveness and market position.