The 2019 Chicago international automation and robotics exhibition
(2019) AUTOMATE
April 8-11 at the micomey convention center in Chicago
AUTOMATE as in North America
The largest automation industry event
It brings together experts and businesses from all over the world
Naturally, the coterian robot is not absent from this event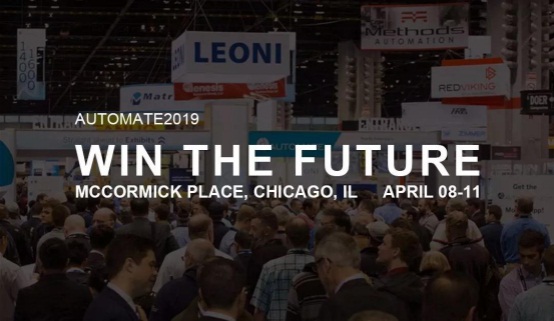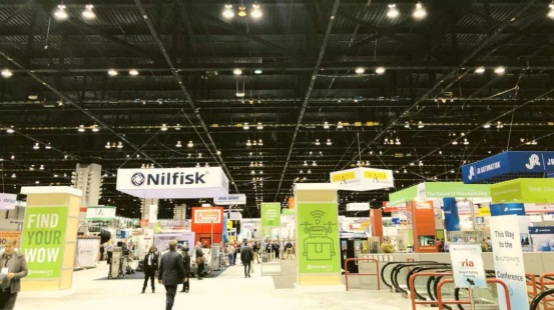 The exhibition to introduce
Chicago international exhibition on automation and robotics (AUTOMATE) is by the automation industry association (including the robot industry association, the association of global visual and motor control association) sponsored by the professional technology trade show, held once every two years, 2009 years ago the name for the robot and the exhibition exhibition vision, since in 2011 changed its name to the automation and robot exhibition.

This exhibition has grown into the largest and most important exhibition of robotics and automation technology in North America. It is a biennial opportunity to bring together robotics professionals from all over the world to share the latest and most cutting-edge robotics technologies and technologies.
Exhibits range

Industrial automation system

Assembly handling system, linear positioning system, control system, assembly systems, industrial image processing systems, sensors and actuators, industrial computers, embedded system, measuring and testing system, industrial automation data analysis and acquisition system, automated services, the quantity of industrial automation system, safety and security systems, industrial automation, information technology and software industry information technology service system, connection and transmission equipment, tighten and connected devices, storage equipment, automatic packaging systems, printing system and so on.

The robot

Industrial robots, robot, linear gantry robot, multi degree of freedom robot, parallel robot, coordinate robot, spraying robots, robot welding, machining robot, laser application robot, packaging robot, measurement robot, loading and unloading robots, truss manipulator, boost manipulator, AGV, railroad cars, etc.


Robot system accessories and others

Controller, speed reducer, servo system, ac motor, ac drive, teaching apparatus, mechanical hand claw, welding equipment, special wires, cables, tools and fixture, machine vision, CNC system, gears, bearings, linear guide, brake device, sensor technology, machine vision software, lens, the compressed air supply, supply technology, software services and service suppliers, scientific research and technology institutions, etc.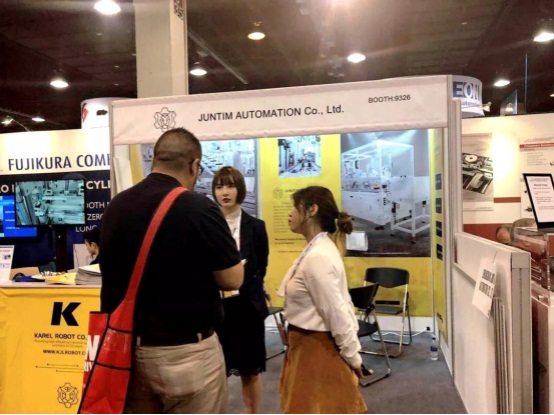 Karel robot appeared in booth 9326, bringing the customers of kejelong robot products to develop exclusive service programs, high-quality projects and core technologies and products of kejelong robot in many industries.


Professional technicians of karel robot company mainly explained the application cases of karel robot products in hardware, toys, food, daily chemical products and other industries to customers on the spot, so as to improve the level of industrial automation.

In addition to continuing cooperation with old customers, karel robot also successfully attracted a large number of new customers. On the first day of the exhibition, we received many inquiries. Customers directly sent their business CARDS to us with high authenticity.
  
karel robots' 2019 trip to the Chicago international automation and robotics exhibition has come to an end.

In the future,
Karel robot will continue its efforts,
To provide customers with better products and services!